Simplifying
r
ev

olution.

justCHARGE is an all-in-one platform, which provides you with complete set-up and management of your EV charging infrastructure and its billing system.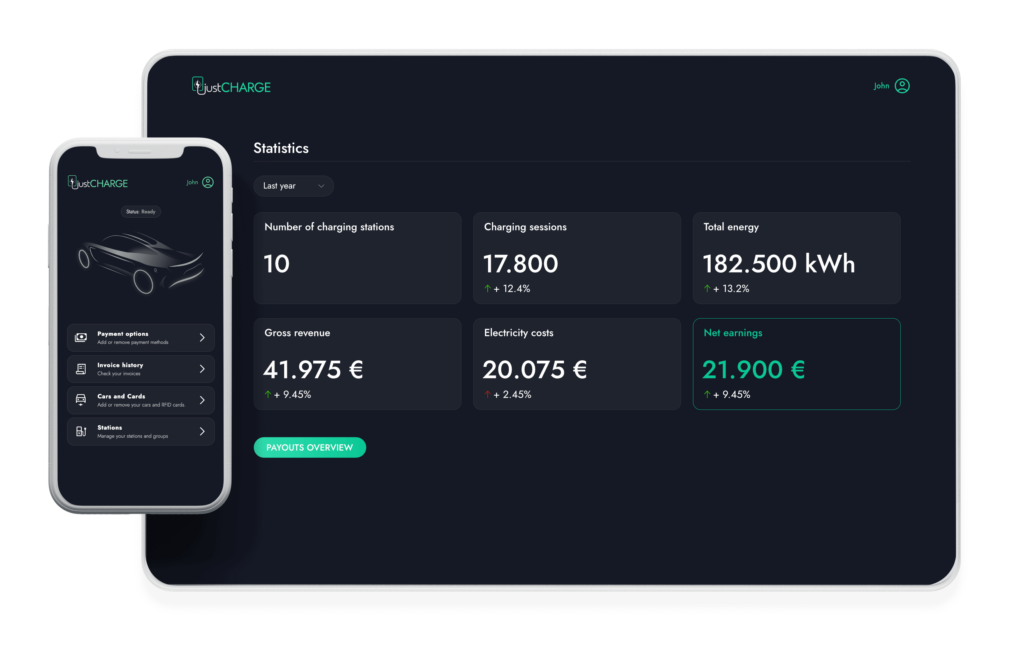 What do you get with justCHARGE system
?
Partnership
.
Are you a municipality, energy supplier or solar company that wishes to build its own network of charging stations? Or are you a manufacturer or installer, who needs an eMSP solution for setting or expanding their EV charging business? At justCHARGE we offer solutions for all possible cases and we`re always open to new ideas and partnerships.